Dora's Page: An often-daily photoblog to assure Connie's Mom that we are Not Dead Yet. ---Dora's Page looks best when your browser has a full widescreen size, with this headline on one line. (I hate tiny web-sized photos; these are big.)
October 8: Fog Attack Repelled
Sorry to obsess on this fog, but it's not gone away today, either. No point in more pictures of our view only going a few hundred metres, these are interesting. The fog hung off in the water all day, after it burned off on the land, but it was always trying to drift inland.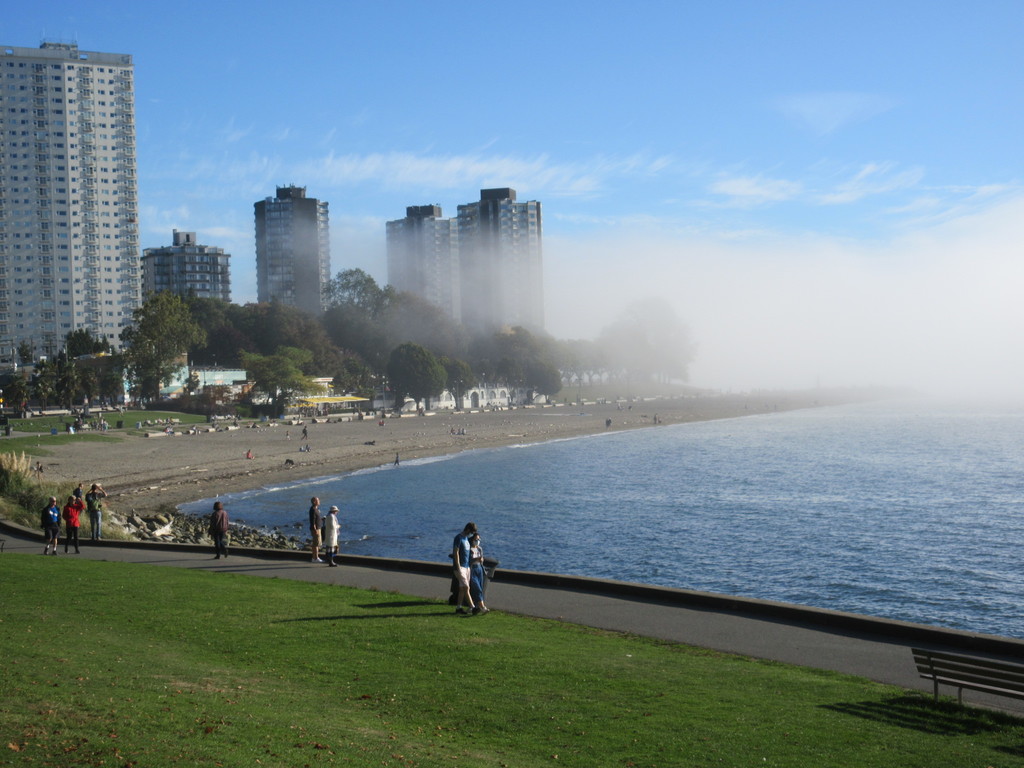 As it came onto the land, it would burn off, but it just kept out there; the fog horns on the ships in harbour boomed out every half hour or so, all day. It was really cool to watch.