Dora's Page: An often-daily photoblog to assure Connie's Mom that we are Not Dead Yet. ---Dora's Page looks best when your browser has a full widescreen size, with this headline on one line. (I hate tiny web-sized photos; these are big.)
October 9: First Tree to go Completely to Fall Colours
I'm sure this happened in Calgary a month ago, but this is the first tree I've seen go full-fall, though there are a few hints of green left. It was like this light shining on the pathway, making everybody look a little golden tanned as they walked by. And it was so nice to see the sun for a few hours. Back into the overcast for most of the next week...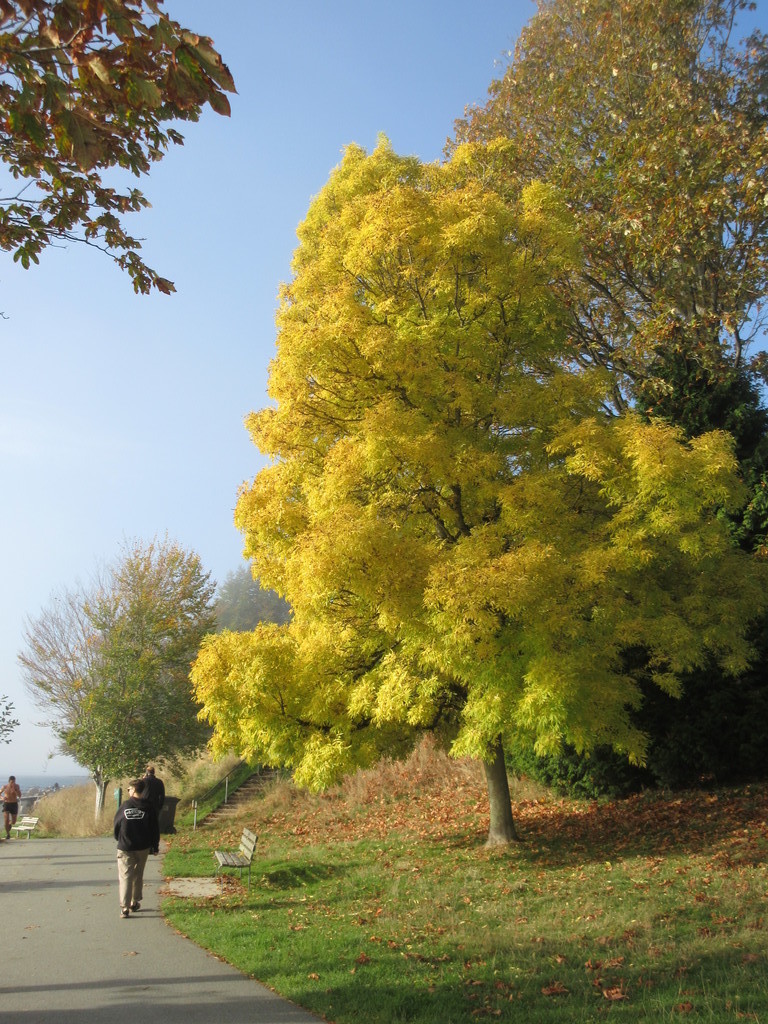 This breed is almost unknown here; I recognized it from your garden, though! A little hidden, but my zooming lens caught it pretty well.