Dora's Page: An often-daily photoblog to assure Connie's Mom that we are Not Dead Yet. ---Dora's Page looks best when your browser has a full widescreen size, with this headline on one line. (I hate tiny web-sized photos; these are big.)
October 13: Lagoon Cleaning Yesterday, I did my run around the Lagoon, and found that the parks workers have done an annual clean-up, parking the piles of weeded-out and dead plants in piles along the pathway.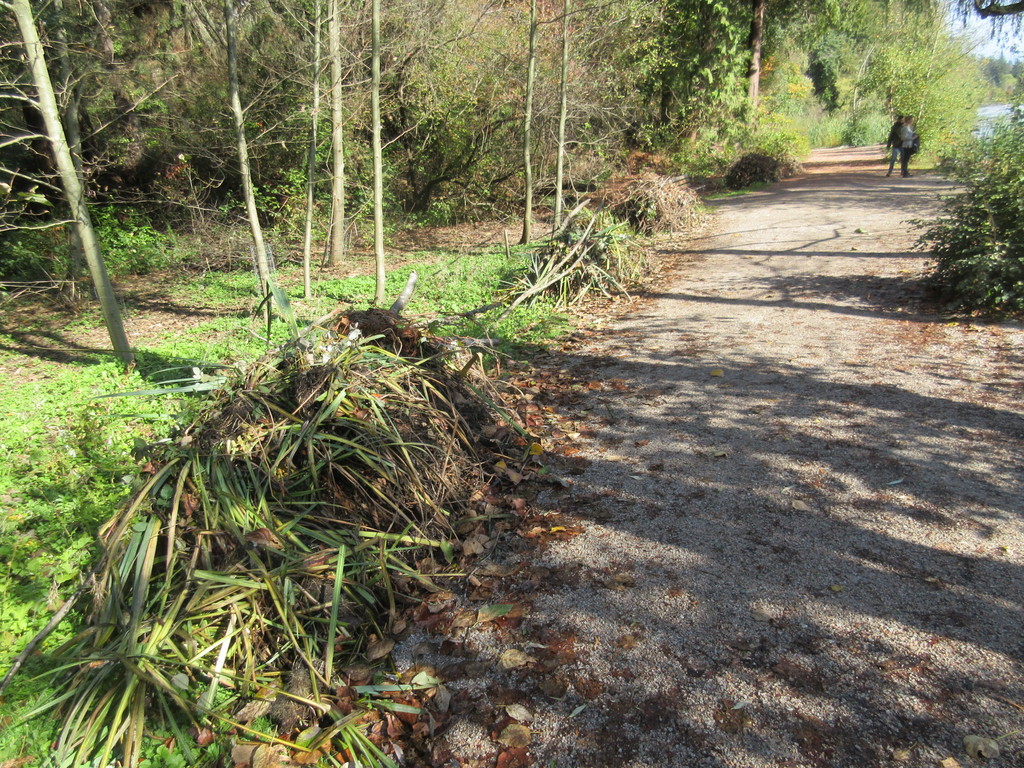 But on the south side was a surprising sight: they'd cleaned a block of styrofoam the size of a couch from the lagoon! It must have been so waterlogged that it was not really above the water. I'm surprised no birds ever perched on it, showing its location as birds stood on water. It's kind of baffling: it's not a small thing, nobody could just carry it in by hand. How did it even get there?