Dora's Page: An often-daily photoblog to assure Connie's Mom that we are Not Dead Yet. ---Dora's Page looks best when your browser has a full widescreen size, with this headline on one line. (I hate tiny web-sized photos; these are big.)
October 15: Finally Got That Bee Half-way through October! Supposedly, we're not a third of the way through Fall, but this is Canada, and here, Late Fall starts tomorrow and goes on for nine weeks. I'm down to some of the last flowers in Vancouver to photograph, then I'll have to find something else to offer you proof-of-life every day that we're still kicking.
I was photographing this increasingly-untidy bed of late flowers, wondering if an interesting shot was to be had.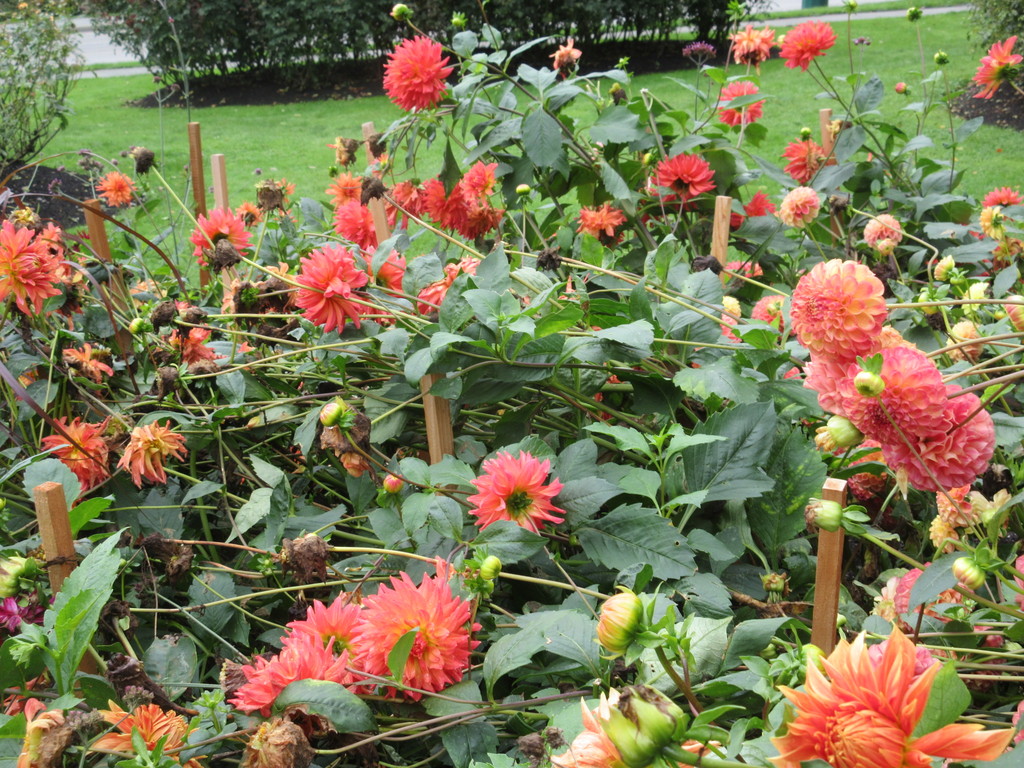 And then, I spotted this bee, in the exact centre of one, and hoped against hope that this time, everything would be in focus. For some reason, I either get a fuzzy bee (I admit, bees are fuzzy, but these were hard to see clearly.) or a fuzzy flower. I finally got a decent shot.