Dora's Page: An often-daily photoblog to assure Connie's Mom that we are Not Dead Yet. ---Dora's Page looks best when your browser has a full widescreen size, with this headline on one line. (I hate tiny web-sized photos; these are big.)
October 17: Lights Under the Bridge I only took a few photos of that Burrard Bridge garden the other day, not much of it left, but my love of those shots where the flower is like a light in the middle of a dark picture was sure gratified. These red flowers are against a background of dark leaves, and in the permanent shadow under the bridge, they shine right out.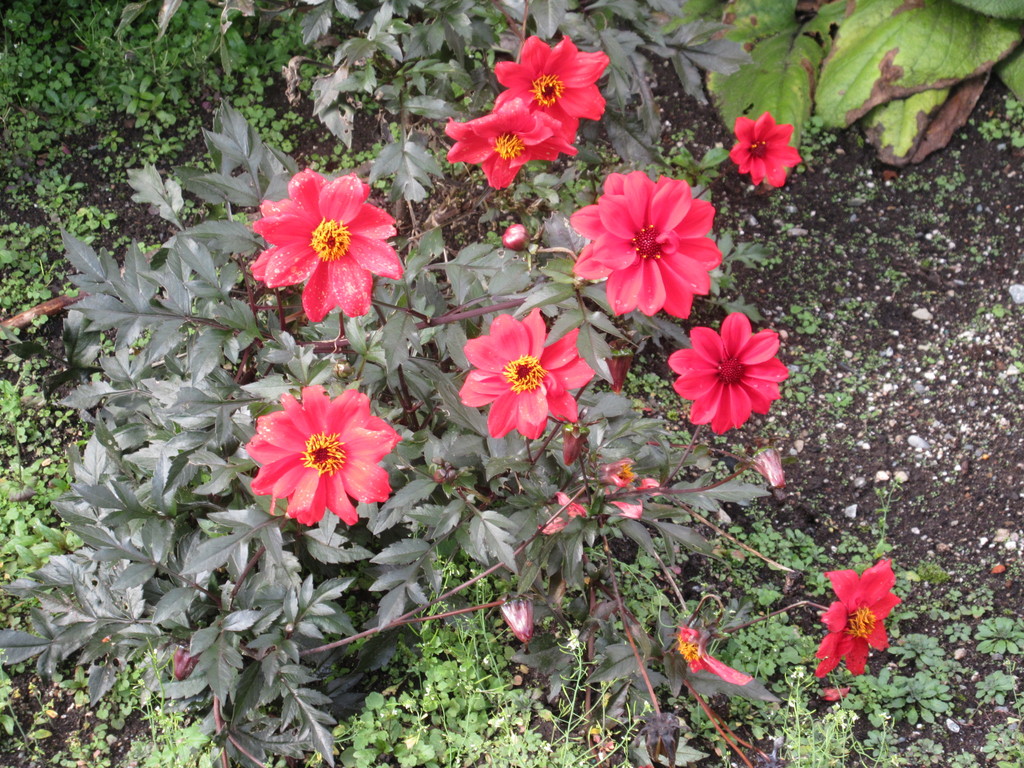 But the amazing one was this one of the only yellow flower stalk left. It looks like a beacon, twin suns in the frame. The clouds have lightened up, today, too; it was dark in the house most of yesterday. Definitely all smiles today.