Dora's Page: An often-daily photoblog to assure Connie's Mom that we are Not Dead Yet.
March 1: V v. V
Vancouver versus Victoria, in the Battle of the First Flowering Tree of 2021!
I had actually spotted the one near our house the other day, but it was barely budded, so I gave it a few days. But, yesterday, Alan sent me the first one he's seen in Victoria, and its buds are mostly open: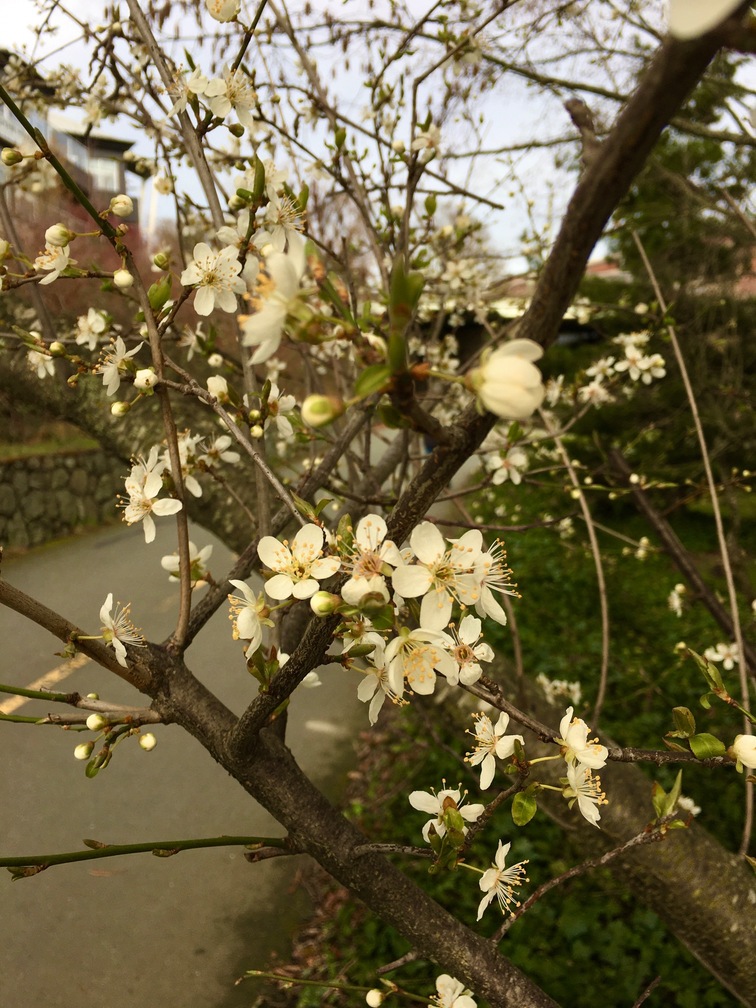 So, I had to go over a block, the other day, to Lagoon Drive, and a lot of it had opened up: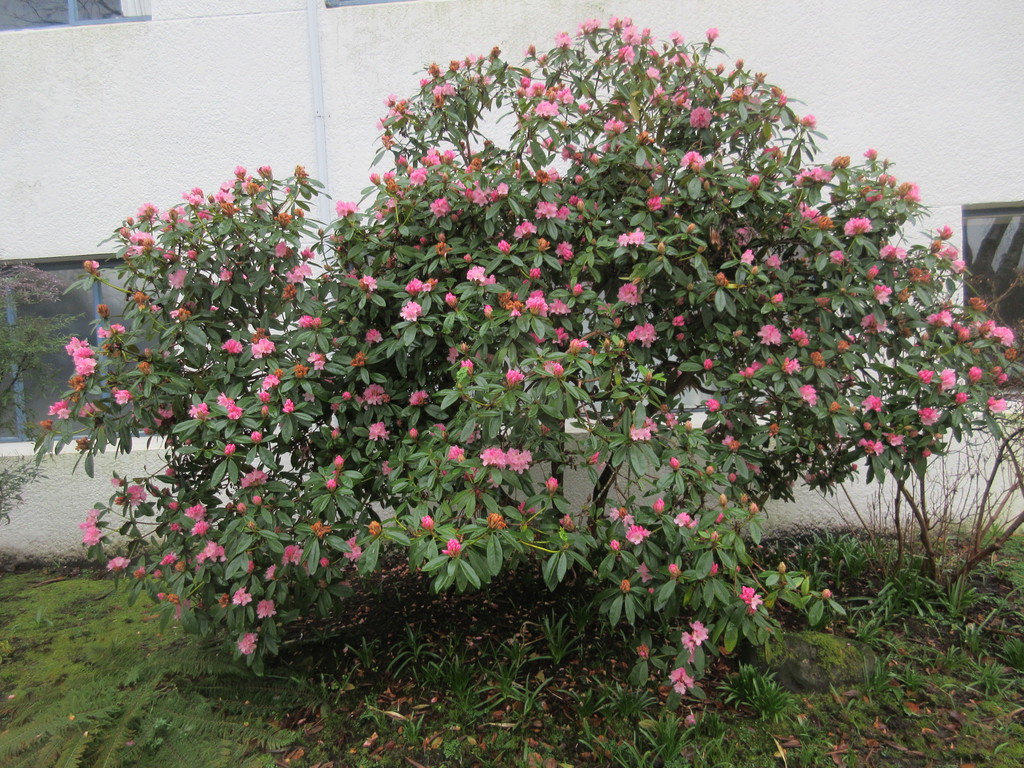 So the season has officially begun! March 1st is a perfect day to declare it!
2021 February 28: Classic Sunset

2021 February 27: Under the Sidewalk

2021 February 26: Hooded vs Wood (Ducks)

2021 February 25: New Duck in Town

2021 February 24: That Darn Bird