Dora's Page: An often-daily photoblog to assure Connie's Mom that we are Not Dead Yet.
April 22: Cherry Blossom Season Ending
There are the two breeds of pink blossoms this month. The second, larger things like a handkerchief, show up later, and last longer. Here they are, foreground, in the Rose Garden. All the many of the early cherry trees, are behind it, and clearly going dull, orange then dun, then brown, and dropping. It's about over.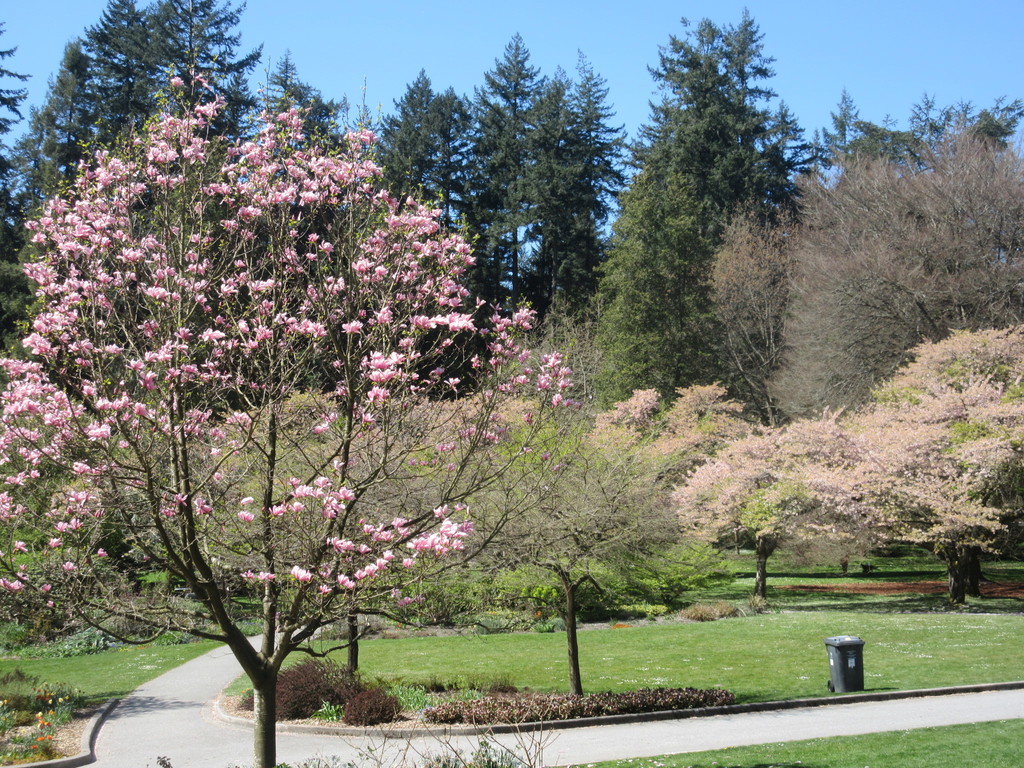 I just snapped this one right outside the house, as it looks from this angle as if there's a cherry tree in the middle of the street, just up Robson. It's another still-young one, with the older cherries going dull behind it.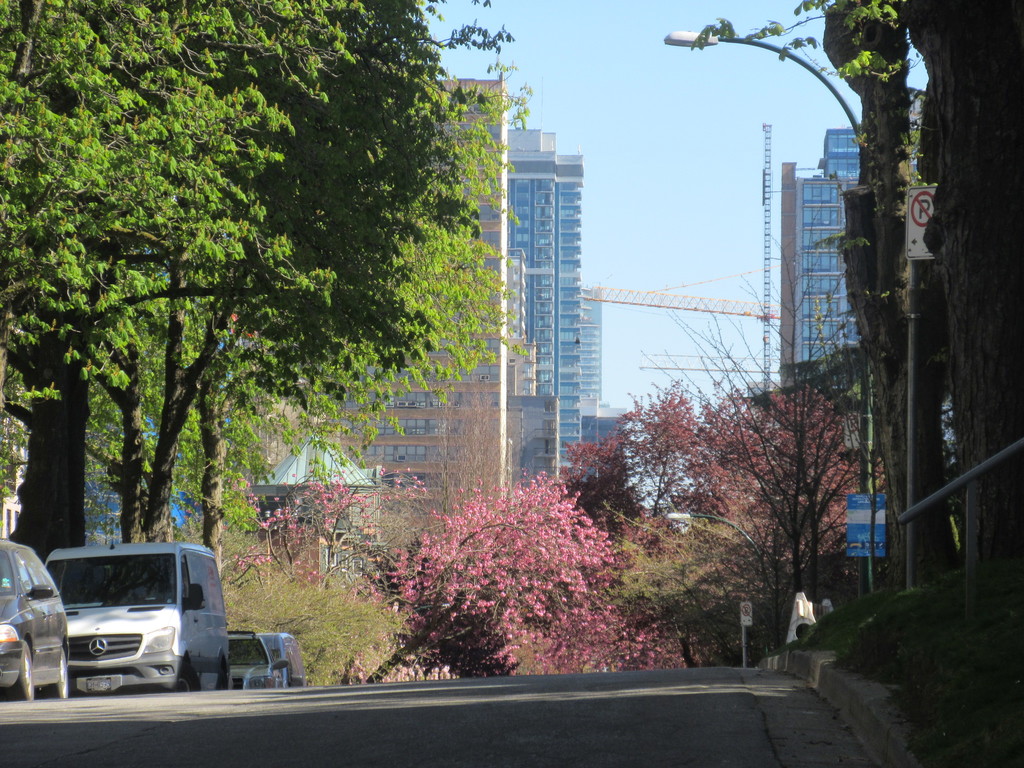 2021 April 21: Placeholder